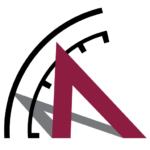 Individual Customers
Single book purchases are easiest by searching for the book on this site and clicking the "Buy" button to order online. Our secure system accepts credit card payments for your online order and books are shipped directly from our warehouse. If you prefer to order by mail or pay by check, please use the contact information for retailers listed below.
---
Wholesale/Retail/Library Customers
Our books are distributed by the Chicago Distribution Center. Please contact CDC to place an order or for inquiries about billing or returns.
Address for Orders:
Customer Service
Chicago Distribution Center
11030 South Langley Avenue
Chicago IL 60628
Phone Orders:
(800) 621-2736 (USA/Canada)
(773) 702-7000 (International)
Fax Orders:
(800) 621-8476 (USA/Canada)
(773) 702-7212 (International)
Email Orders:
orders@press.uchicago.edu
For complete details on shipping, terms, and returns please visit the CDC website here: CDC Policies
---
International Customers
Our books are distributed in Europe by NBN International. We do not have an online payment portal for books ordered through NBN. All customers wishing to purchase our books from NBN will have to contact them directly.
Email Orders:
NBNi.Orders@ingramcontent.com
Telephone Orders:
+44 (0) 1752 202301
Orders by Post:
Orders Department
NBN International
10 Thornbury Road
Plymouth PL5 7PP
United Kingdom
Institutional orders must include an official order form or purchase order.
Individual orders must be prepaid in full before we can dispatch your books.